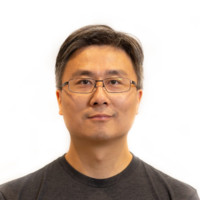 Kun Xi
A curious fullstack developer seeking technical challenges. Would like to lead the team to solve hard problems.
Experience
Engineer Manager
SurveyMonkey Inc.
Feb 2017 — Present
Led the SurveyMonkey Audience engineer team.
Doubled the headcount in 10 months, and grew the team in both Seattle and Portland offices.
Redefined the workflow to adapt the team dynamics.
Beat the financial projection with 70% Y-to-Y revenue growth.
Senior Fullstack Engineer
SurveyMonkey Inc.
Jul 2012 — Feb 2017
Led or actively participated in design and implement most components:
Integrated Solr to accelerate the matching algorithm.
Rewrote the front end with React and redux to streamline the UX.
Various 3rd party service integration, such as Cint.
Profiled and troubleshot performance issues.
Senior Software Engineer
Skytap Inc.
Mar 2011 — Jul 2012
Orchestrate and provision virtual resources for cloud computing.
Developed Windows daemon to relay RDP for next-generation remote access experience.
Benchmark and performance tuning for the presentation tier.
Software Develop Engineer
Microsoft Corporation
Oct 2007 — Mar 2011
Develop graphics components for Microsoft Office(desktop and web).
Hardened the graphic import by sandboxing legacy graphics filters.
Drove security hotfix issues related to the graphics.
Education
George Washington University
PhD drop-off, Electric and Computer Engineering.
Shanghai Jiao Tong University
M.S., Electric Engineering.
Shanghai Jiao Tong University
B.S., Electric Engineering.
Contact
kunxi@kunxi.org
(425) 686-8586