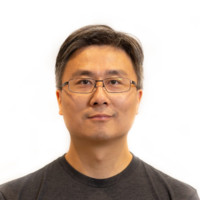 Kun Xi
A curious fullstack developer seeking technical challenges. Would like to lead the team to solve hard problems.
Experience
Staff Software Engineer
Airbnb Inc.
Mar 2020 — present
Led the initiatives to work with insurance providers in the community support product team.
Software Engineer
Stripe Inc.
Sep 2018 — Feb 2020
Founding engineer of Global LatAm team with focus on Latin American-specific payment experiences. Bootstrapped the team from 1 to 8 in 6 months. Led the engineering for onboarding compliance and tax-related regulations.
Engineer Manager
SurveyMonkey Inc.
Feb 2017 — Aug 2018
Led the SurveyMonkey Audience engineer team with 70% Y-to-Y revenue growth. Grew the team from 5 to 10 in 10 months, spanning in Seattle and Portland offices.
Senior Fullstack Engineer
SurveyMonkey Inc.
Jul 2012 — Feb 2017
Technical Leader and major contributor for SurveyMonkey Audience product: Solr integration for fast match; UX redesign with React; Internal tooling for experiments. I was also the go-to person for operation and performance issues.
Senior Software Engineer
Skytap Inc.
Mar 2011 — Jul 2012
Orchestrated and provisioned virtual resources for cloud computing.
Software Develop Engineer
Microsoft Corporation
Oct 2007 — Mar 2011
Developed graphics components for Microsoft Office(desktop and web). Point of contact for security hotfix issues for the graphics team.
Education
George Washington University
PhD drop-off, Electric and Computer Engineering.
Shanghai Jiao Tong University
M.S., Electric Engineering.
Shanghai Jiao Tong University
B.S., Electric Engineering.
Contact
kunxi@kunxi.org
(425) 686-8586